Shine - NZ Grand Champion Shandau Rise N' Shine (pictured above)
won the New Zealand heat of the Eukanuba World Challenge.
Shine with owner Elsie Rennie and Handler Davida Brown (pictured below)
traveled to Long Beach California to compete in the World
Challenge competition December 2010.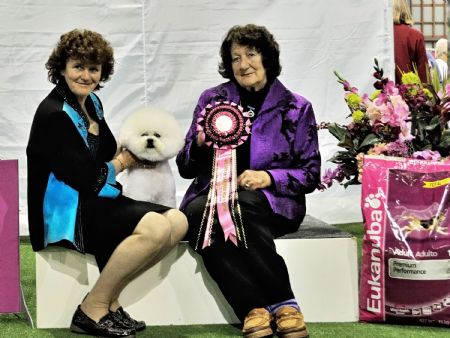 Welcome to my web page.

We hope you enjoy visiting with us.